Mister O explaining to Marcy Gilham how important it is for visitors to sign the guest book or to send an e-mail.

---
Mister O's International House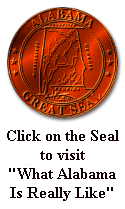 As time goes by, I try to improve this site. But most of the improvements are suggested by people who visit the site.

So, whenever you have a suggestion for remodelling the International House, please visit my Guest Book or send me an e-mail.

In the meantime, why not poke about among the links below. Some of them are pretty obvious, but others will take you to pleasantly surprising places.