This album starts with photos of Sarah and her friends on stage at the 2008 Applause National Talent Competition at Gatlinburg, Tennessee, and then it moves on to photos of Sarah's little Maltese pup named Buckley. After that you will see a few nature photographs, and then some pictures of my high school friends as they looked at the 50th high school reunion of the class of 1958 and also how they looked 50 years ago in 1958. Then there are some photos of Mandi in her new school clothes. Then there are some photos of the Saturn Rocket near the Tennessee state line. Also there are some pictures of Hurricane Ike sent to me by various friends as well as a dozen or so pictures of Buckley and Freckles and Mario.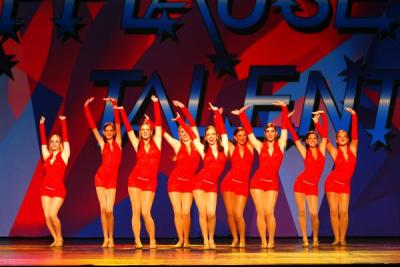 Business of Love #1 (July 21, 2008)
Good! My professionally made photos arrived today. Here are Sarah and her friends in a jazz routine called "The Business of Love."